홈 > Alpha-Bio 임플란트 > 제품소개



The I.C.E. is provides perfect esthetics and clinical results for all bone types, from the simplest to the most complicated cases.
It introduces a perfect balance between high primary stability and gentleness to the bone, which makes it highly suitable implant for immediate implantation and loading.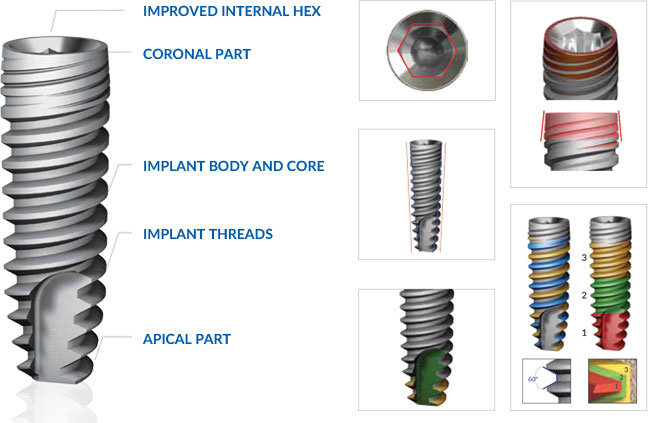 The ATID is a standard cylindrical implant with a unique body and core design that provides minimal pressure on hard bone, and therefore, most suitable for use with bone types I and II.

Standard cylindrical implant 기본 원통형 임플란트
Ideal for Type Ⅰand Ⅱ bone Bone Type Ⅰ과 Ⅱ 에 유리
Available in a length of 6mm for cases with very limited bone height
Bone 높이가 매우 제한 적일 경우에 6mm length 적용 가능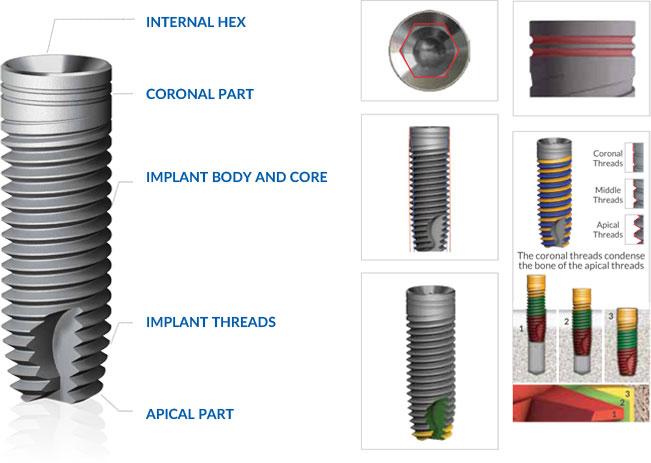 The Arrow Press is a one piece implant with an integrated gold color abutment designed for use in very narrow alveolar ridges, mainly in maxillary lateral and mandibular incisors.

One piece implant with on integrated trans-gingival gold colored abutment
Gold Trans-gingival 보철과 병합된 One piece implant
Narrow diameters designed for use in narrow alveolar ridges
좁은 ridge에 사용할 수 있는 좁은 직경
Available in all diameters for all bone widths 모든 Bone width에 모든 직경 사용 가능
Ideal for single stage surgical procedures and for cement restorations
Cement Type의 보철을 위한 Single stage 수술에 적합
Recommended for maxillary lateral incisors and mandibular incisors 상하악 전치부에 추천
Suitable for all bone types 모든 Bone type에 적합
Suitable for immediate loading Immediate loading에 적합